Sauvignon Blanc
IGP Val De Loire
Enjoy the Sauvignon Blanc varietal characters shinning from the racy Loire terroirs. Made according to the strictest rules, the VILLEBOIS SAUVIGNON BLANC proud/y represents THE sauvignon blanc and THE Val de Loire terroirs. Our VILLEBOIS SAUVIGNON BLANC confirms that the Loire Valley remains an international benchmark for stylish and e/egant Sauvignon Blanc! WINEMAKING PROCESS
The grapes are machine-picked at night to preserve the fruit flavors. lmmediately after picking the grapes are gent/y pressed and the juice is fermented traditionally in tanks during 15 to 21 days.
AGEING
To preserve its fermentation flavors, the newly made wine is aged in stainless steel tanks, on its fine Jees during 6 months. lt is bottled in the spring following the harvest.
FOOD PAIRING
Excellent with white meats and white fishes. It goes very well with seafood platters and goat cheese from Loire Valley (Crottin de Chavignol, Selles sur Cher, Sainte Maure de Touraine).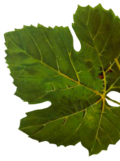 Tasting notes
NOSE
Intense and precise, with notes of citrus and blackcurrant buds that are typical of the Loire Sauvignon Blanc.
PALATE
Fresh and powerful. An easy, yet elegant wine, and one that is appreciated in its youth.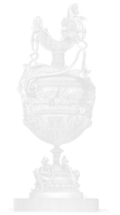 Notes & awards
| Date | Vintage | Publication | Note | |
| --- | --- | --- | --- | --- |
| 2021 | 2020 | Concours mondial du Sauvignon Blanc | Argent | Consult |
| 2015 | 2014 | Gilbert et Gaillard | Gold | |
| 2015 | 2014 | Féminalise | Silver | |
| 2015 | 2014 | Concours Mondial de Bruxelles | Silver | |
| 2014 | 2013 | Gilbert et Gaillard | Gold | |
| 2014 | 2013 | BTI Tastings Chicago | Silver | |
| 2014 | 2013 | Concours National des Vins IGP de France PARIS | Silver | |
| 2014 | 2013 | Concours Mondial de BRUXELLES | Silver | |
| 2014 | 2013 | New York Wine and Spirit Competition | Bronze | |
| 2014 | 2013 | Decanter World Wine Award Asia | Bronze | |
| 2014 | 2013 | Un vin Presque parfait | Selection | |
| 2013 | 2012 | Concours des Féminalises Beaune | Gold | |
| 2013 | 2012 | Concours International des Vins Lyon | Silver | |
| 2013 | 2012 | Concours Mondial du Sauvignon Blois | Silver | |
| 2013 | 2012 | International Wine Challenge Londres | Bronze | |
| 2013 | 2012 | International Wine & Spirit Competition | Bronze | |
| 2013 | 2012 | Decanter World Wine Awards | Recommendation | |
| 2013 | 2012 | Un vin presque parfait | Selection | |
| 2012 | 2011 | Concours Mondial du Sauvignon Blanc | Silver | |
| 2012 | 2011 | Concours mondial de Bruxelles | Silver | |
| 2012 | 2011 | International Wine and Spirit Competition | Bronze | |
| 2012 | 2011 | International Wine Challenge | Commended | |
| 2011 | 2010 | International Wine Challenge | Commended | |
| 2011 | 2010 | Concours mondial du Sauvignon Blanc | Gold | |