Pouilly-Fumé
Pouilly-Fumé AOP
The VILLEBOIS POUILLY FUMÉ's complexity originates from the various Pouilly-Fumé Terroirs.
Like nowhere in the world, the Sauvignon Blanc grape variety reveals its full potential thanks to the diverse terroirs of Pouilly. Thanks to a rigorous work in the vineyard and the winery, Villebois encapsulates the spirit of the Pouilly-Fumé appellation. WINEMAKING PROCESS
The grapes are quickly transported to the winery to minimize skin contact before gentle pressing into a pneumatic press. The grape juices are fermented traditionally in stainless steel tanks during 7 to 15 days.
AGEING
The newly made wine is aged on its fine lees in stainless steel tanks during at least 6 months. It is then blended and bottled in the spring following the harvest.
FOOD PAIRING
Delicious on its own or as an apéritif. Goes very well with oysters and lobster, rich seafood dishes and goatcheeses (Crottin de Chavignol, Sainte Maure de Touraine).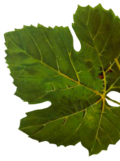 Tasting notes
COLOR
Yellow-green pale color.
NOSE
The subtle nose reveals a combination of smoky and ripe fruit flavors.
PALATE
The palate is dominated by the flavors o f candied p ineapple, p each a nd m ango. A n elegant acidity supporting the typical "smoky" flavors of Pouilly Fumé completes this great Pouilly-Fumé.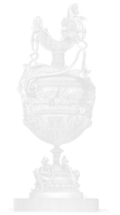 Notes & awards
| Date | Vintage | Publication | Note | |
| --- | --- | --- | --- | --- |
| 2021 | 2020 | Concours mondial du Sauvignon Blanc | Argent | Consult |
| 2016 | 2015 | Gilbert&Gaillard | 91pts | Consult |
| 2016 | 2014 | Guide Hachette | 1 star | |
| 2015 | 2014 | Gilbert et Gaillard | Gold | |
| 2015 | 2014 | Decanter Wine Award | Silver | |
| 2015 | 2014 | International Wine Challenge | Bronze | |
| 2015 | 2014 | International Wine and Spirit Competition | Bronze | |
| 2014 | 2013 | Guide Gibert et Gaillard | Gold | |
| 2014 | 2013 | Citadelles du Vin BORDEAUX | Silver | |
| 2014 | 2013 | BTI Tastings Chicago | Silver | |
| 2014 | 2013 | Decanter World Wine Award Asia | Bronze | |
| 2014 | 2013 | International Wine Challenge LONDON | Recommendation | |
| 2014 | 2013 | Un vin Presque parfait | Selection | |
| 2013 | 2012 | International Wine Challenge | Bronze | |
| 2013 | 2012 | International Wine & Spirit Competition | Bronze | |
| 2012 | 2011 | Decanter World Wine Awards | Commended | |
| 2012 | 2011 | International Wine and Spirit Competition | Silver | |