Sauvignon Blanc – PRESTIGE
Touraine AOP
The first cuvée created by Villebois in 2004 in its old vines version!
An important aromatic intensity coupled with a powerful expression of the terroir does not leave insensible! This powerful profile counterbalances an appreciable finesse and precision. WINEMAKING PROCESS
The grapes are machine-picked, pressed into a pneumatic press after a 12 hours skin-contact maceration. The grape juices are fermented traditionally in tanks for 7 to 15 days.
AGEING
The newly made wine is aged on its fine lees in stainless steel tanks during 6 months. It is then blended and bottled in the spring following the harvest.
FOOD PAIRING
Excellent as an aperitif, with white meats or oriental dishes.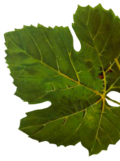 Tasting notes
COLOR
Delicate and deep green-yellow color.
NOSE
A subtle bouquet of vegetal aromas on the nose.
PALATE
A tense and mineral structure. An harmonious blend reminiscent of the taste of ripe Sauvignon Blanc grapes. It has minerality and a great length, it is a great example of a great Sauvignon blanc de Touraine grown on "flinty soils" and harvested at perfect maturity.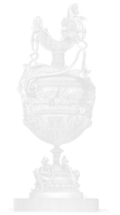 Notes & awards
| Date | Vintage | Publication | Note | |
| --- | --- | --- | --- | --- |
| 2021 | 2020 | Concours mondial du Sauvignon Blanc | Argent | Consult |
| 2016 | 2015 | International Wine Challenge | Bronze | Consult |
| 2016 | 2015 | IWSC | Bronze | Consult |
| 2016 | 2016 | Concours Mondial des Féminalise | Bronze | Consult |
| 2015 | 2014 | Concours Mondial de Bruxelles | Gold | |
| 2015 | 2014 | Gilbert et Gaillard | Gold | |
| 2015 | 2014 | Concours Mondial du Sauvignon | Silver | |
| 2015 | 2014 | Les Citadelles du Vin | Silver | |
| 2015 | 2014 | International Wine Challenge | Commended | |
| 2014 | 2013 | Mundus Vini 2014 Allemagne | Gold | |
| 2014 | 2013 | Guide Gilbert et Gaillard | Gold | |
| 2014 | 2013 | International Wine Challenge LONDON | Bronze | |
| 2014 | 2013 | Decanter World Wine Award LONDON | Recommendation | |
| 2014 | 2013 | Decanter World Wine Award Asia | Recommendation | |
| 2014 | 2013 | Un vin Presque parfait | Selection | |
| 2013 | 2012 | Concours International des Vins à Lyon | Gold | |
| 2013 | 2012 | International Wine & Spirit Competition | Silver | |
| 2013 | 2012 | International Wine Challenge | Bronze | |
| 2013 | 2012 | Decanter World Wine Awards | Bronze | |
| 2013 | 2012 | Un vin presque parfait | Selection | |
| 2012 | 2011 | International Wine and Spirit Competition | Bronze | |
| 2012 | 2011 | InterLoire | Selection among the ambassadors of Sauvignon de Touraine in the UK | |
| 2011 | 2010 | International Wine Challenge | Bronze | |
| 2011 | 2010 | Decanter World Wine Awards | Commended | |