Sauvignon Blanc – Touraine
Touraine AOP
THE first "Cuvée" created par VILLEBOIS in 2004. Thanks to its legendary style and regularity, it has become the VILLEBOIS flagship wine.
You enjoy its richness and its flavor intensity, it express the complexity of the Touraine appellation. A blend issued from multiple vineyard blacks, it is made from grapes that have slowly ripen on the "Argiles à Silex" slopes overlooking the Cher Valley (The Cher river is a tributary of the Loire River). The VILLEBOIS TOURAINE SAUVIGNON BLANC is a real treat for all lovers of ripe and minerai Loire Sauvignon Blanc!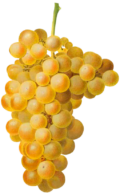 WINEMAKING PROCESS
The grapes are machine-picked, pressed into a pneumatic press after a 12 hours skin-contact maceration. The grape juices are fermented traditionally in tanks for 7 to 15 days.
AGEING
The newly made wine is aged on its fine lees in stainless steel tanks during 6 months. It is then blended and bottled in the spring following the harvest.
FOOD PAIRING
Excellent with oysters and shellfish or with goat- cheeses from the Loire Valley i.e. Valançay, Sainte Maure de Touraine and from Selles sur Cher.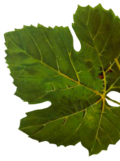 Tasting notes
COLOR
Pale green-yellow color.
NOSE
A subtle bouquet of ripe fruit aromas on the nose.
PALATE
A big and smooth structure. An harmonious blend reminiscent of the taste of ripe Sauvignon Blanc grapes. It has minerality and a great length, it is a great example of a Sauvignon blanc de Touraine grown on "flinty soils" and harvested at perfect maturity.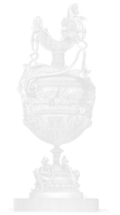 Notes & awards
| Date | Vintage | Publication | Note | |
| --- | --- | --- | --- | --- |
| 2021 | 2020 | Concours mondial du Sauvignon Blanc | Argent | Consult |
| 2016 | 2015 | Concours Mondial de Bruxelles | Silver | Consult |
| 2016 | 2014 | Guide Hachette | 1 star | |
| 2015 | 2014 | International Wine Challenge | Bronze | |
| 2015 | 2014 | Gilbert et Gaillard | Gold | |
| 2014 | 2013 | New York Wine and Spirit Competition | Double Gold | |
| 2014 | 2013 | Concours Mondial de BRUXELLES | Gold | |
| 2014 | 2013 | Guide Gilbert et Gaillard | Gold | |
| 2014 | 2013 | BTI Tastings Chicago | Gold | |
| 2014 | 2013 | Concours Mondial du Sauvignon BORDEAUX | Silver | |
| 2014 | 2013 | Concours Interprofessionnel des vins du Val de LOIRE | Silver | |
| 2014 | 2013 | Decanter World Wine Award Asia | Silver | |
| 2014 | 2013 | Un vin Presque parfait | Selection | |
| 2013 | 2012 | Les Citadelles du Vin | Silver | |
| 2013 | 2012 | International Wine & Spirit Competition | Bronze | |
| 2013 | 2012 | International Wine Challenge | Recommendation | |
| 2013 | 2012 | Decanter World Wine Awards | Recommendation | |
| 2012 | 2011 | International Wine and Spirit Competition | Bronze | |
| 2012 | 2011 | International Wine Challenge | Commended | |